TEI – Resilient Syunik
TEAM EUROPE INITIATIVE – Resilient Syunik
Team Europe Initiative raising awareness campaign was launched in January 2023 with a symbolic event.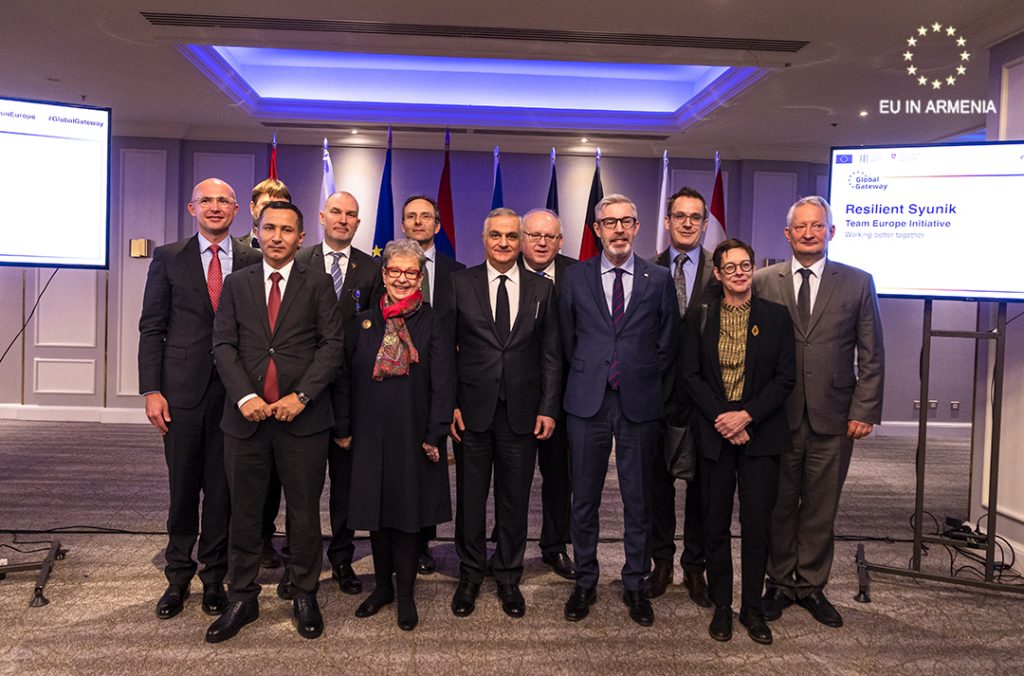 The campaign intended to increase awareness of Team Europe Initiative, its key directions, stakeholders and partners, components and locations. It was aimed at highlighting the role of the EU in the Syunik region's development and resilience. 
The campaign covered multiple stakeholders – EUD, partners and donor organizations, funds, the Government of the RA, EU-funded projects, and citizens of Armenia, especially in the Syunik region, as direct beneficiaries.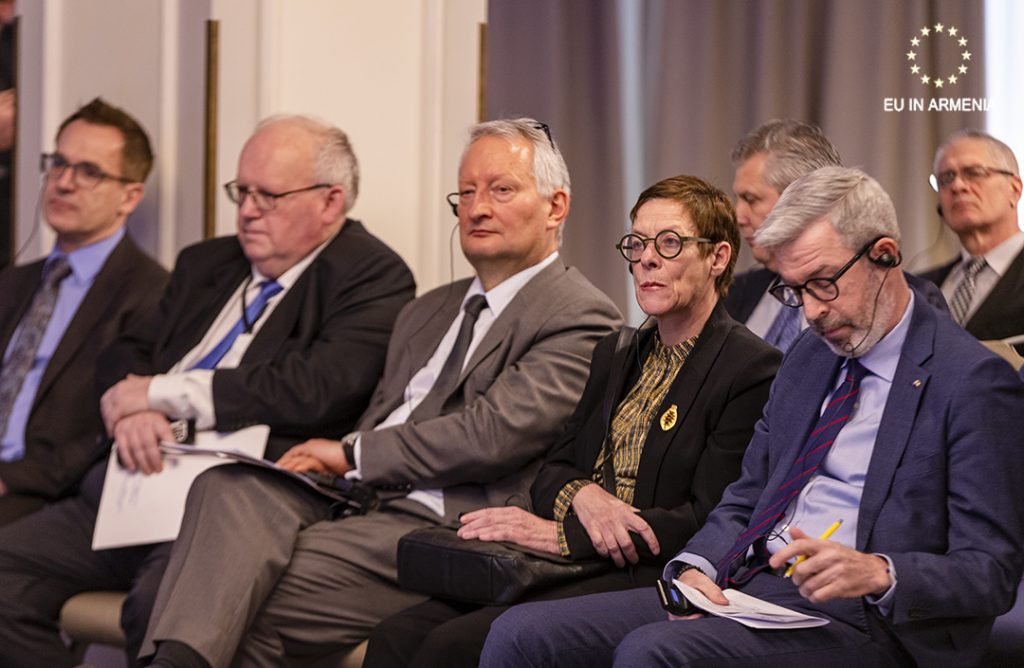 The main goal was to highlight the impact of the EU's support in Syunik via the Team Europe approach – "Working better together" on the basis of three elements:
Scale – Coordinating and combining resources, expertise and tools.
Focus – Becoming a principal partner on selected joint priorities.
Ensuring visibility – Joining forces to explain European values and the impact of #TeamEurope actions to partner countries.
Raising awareness campaign kick-off event was a close gathering of the EU delegation, Ambassadors, representatives of the Government of the RA and the regions, especially from Syunik region.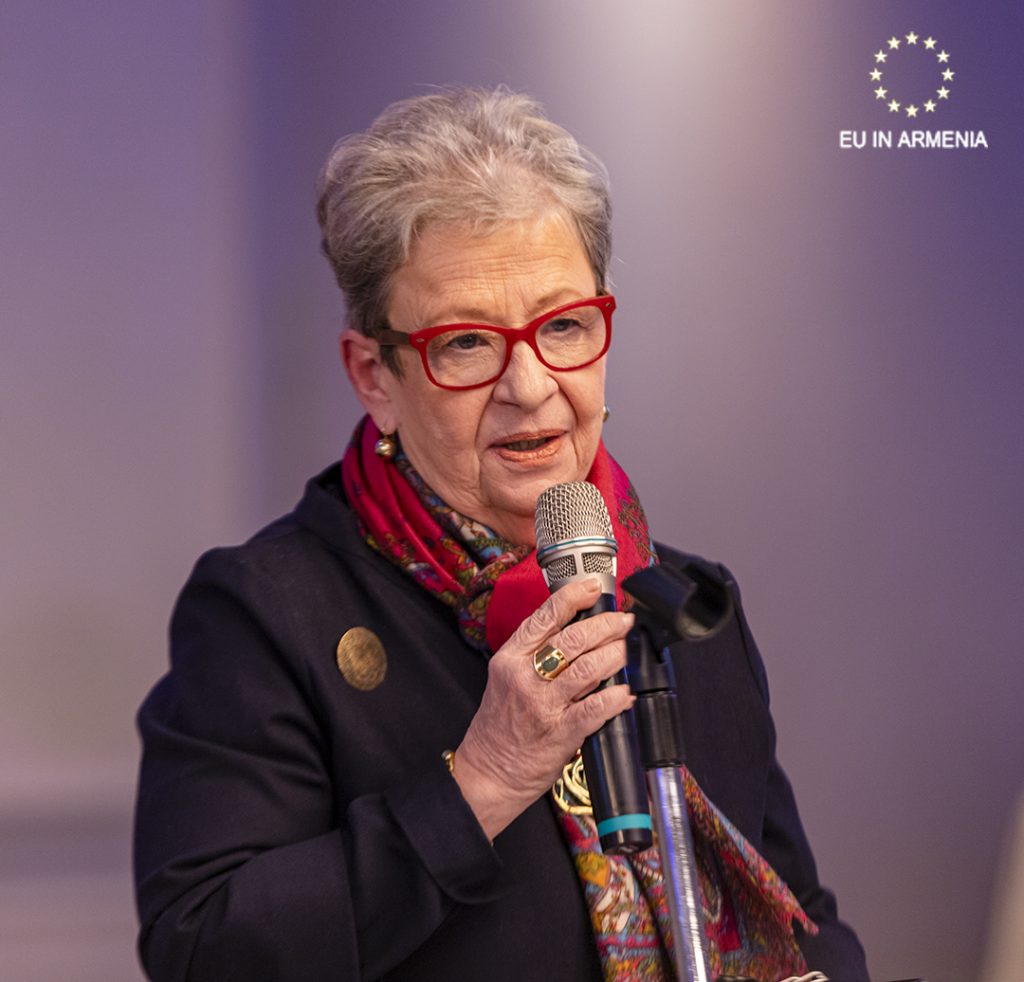 A special animation had been designed to highlight all the projects, partnerships and initiatives undertaken, ongoing or planned to be implemented in the Syunik region. 
The Infographic was also presented in the form of Brochures to share the information beyond the event venue and the participants.
The Team Europe Initiative was empowered by the main slogan – "Working better together as Team Europe" («Աշխատում ենք ավելի լավ միասին որպես Թիմ Եվրոպա») exploring the goals and values of the engaged parties.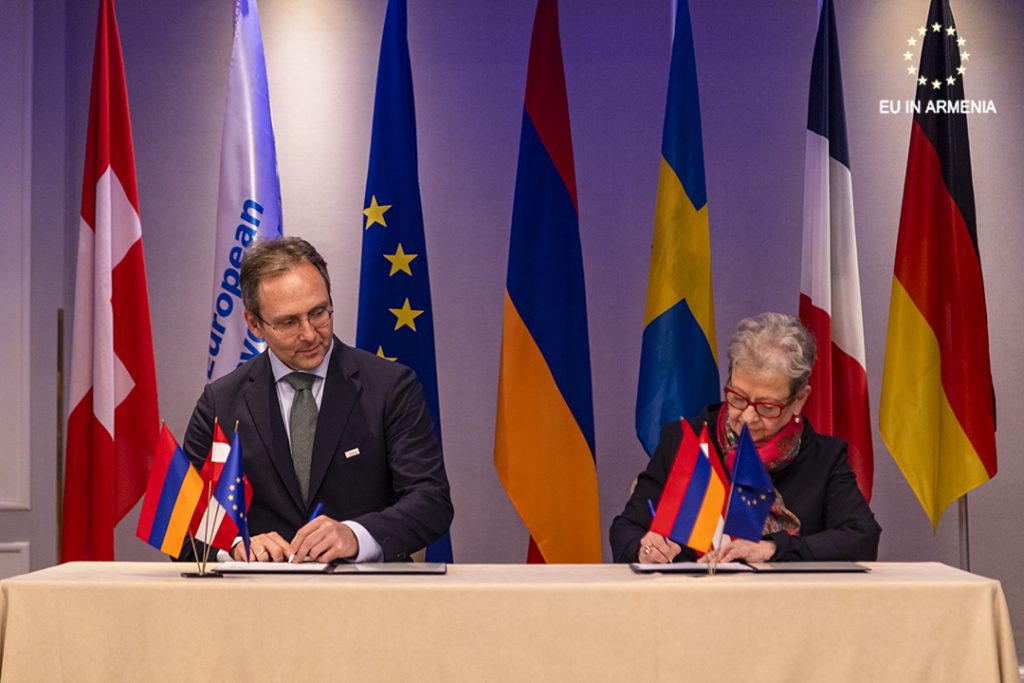 The campaign was updated in May 2023 in the scope of Europe Day 2023 with the new initiatives and updates, especially revealing the increasing budget and resources of the initiative towards the resilience of the Syunik region.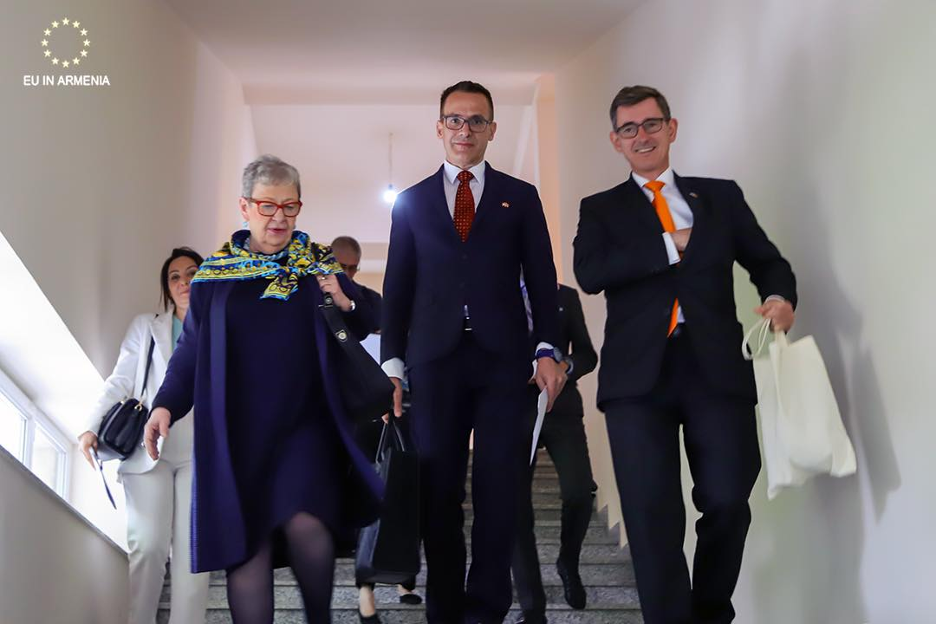 In the scope of the Europe Day 2023 events, one of the main stages was located in the Syunik region, in Kapan, where EU Ambassadors were the key hosts and guests.